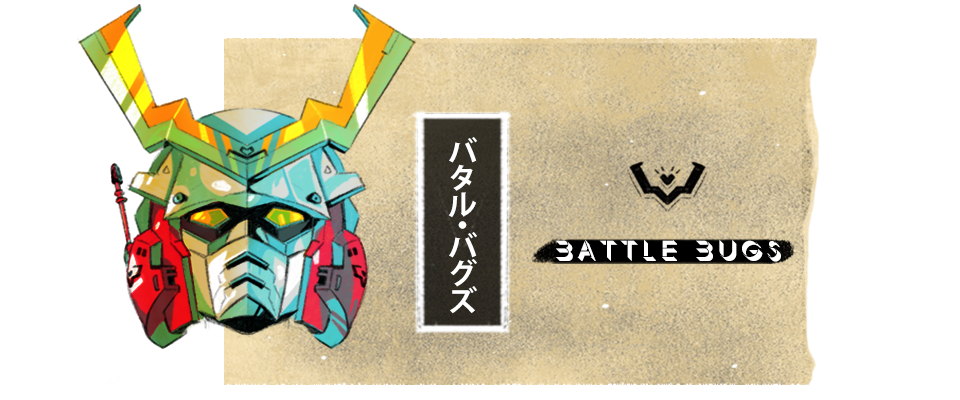 Battle Bugs
DOWNLOAD TO PLAY - (unity 2020 hates us)
Battle Bugs Unite! - Play as LadyBeetle as you try to navigate the battlefield.
Launch yourself across the map while avoiding all ships and missiles. Contact with enemy battleships and missiles comes at a grave cost - being catapulted upwards. Thread carefully but bear in mind the less movements it takes to get back to safety the better your score. Keep in mind for every launch there is a cooldown!
How to Play?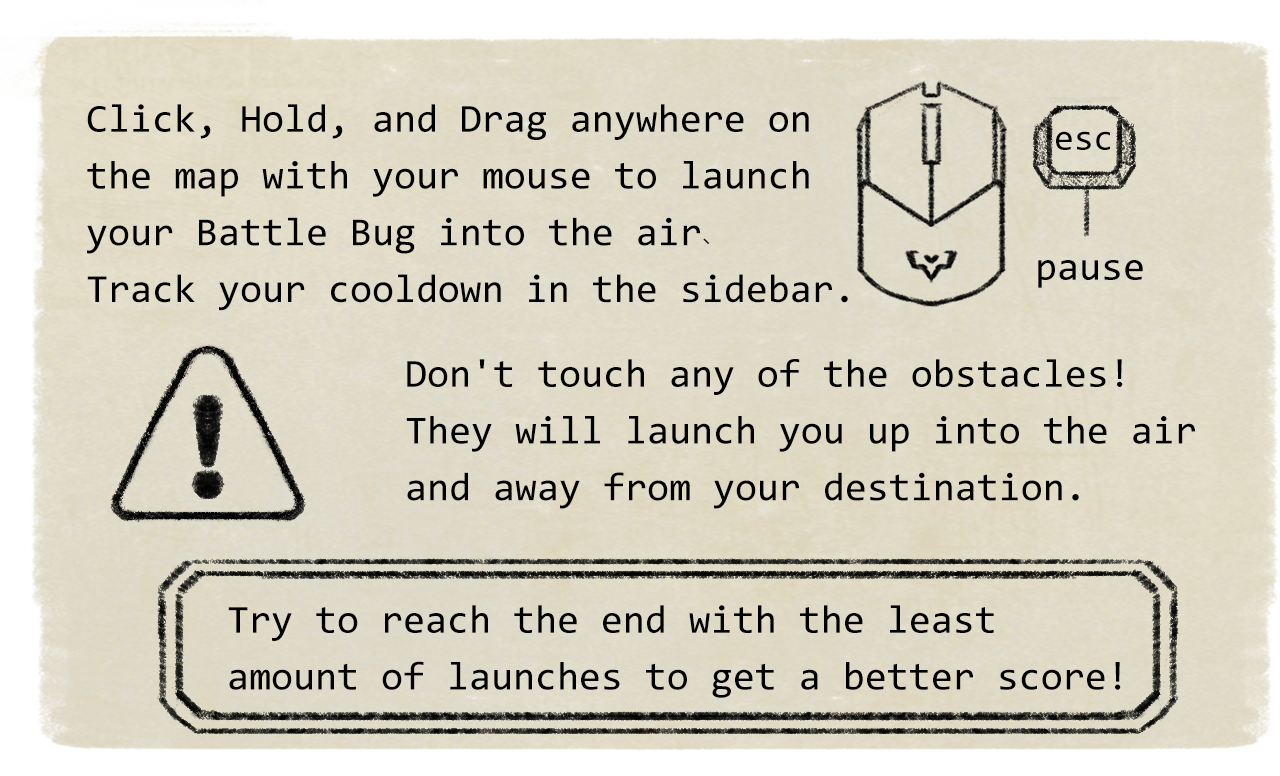 Avoid Enemy Battle Ships at ALL COST!

Initial Battle Bugs Concepts

Credits
Game Devs: Dakota Hall @dakotahall & Johnny Wan @johnnywan
Game Design & Music : Athena Dai @atheniann
Art & Animations: Yaz L @yazl
Comments
Log in with itch.io to leave a comment.
No this was for Ludwig jam - we're still working on our game for the Github Game off Jam 2021.
This game is only a submission for Ludwig Jam and nothing else, and we are not looking for any collaborators at the moment.

Just FYI, the Japanese for this should be:
バトル・バッグス
Not
バタル・バグズ

バトル is "Battle" and バッグス is "Bugs".